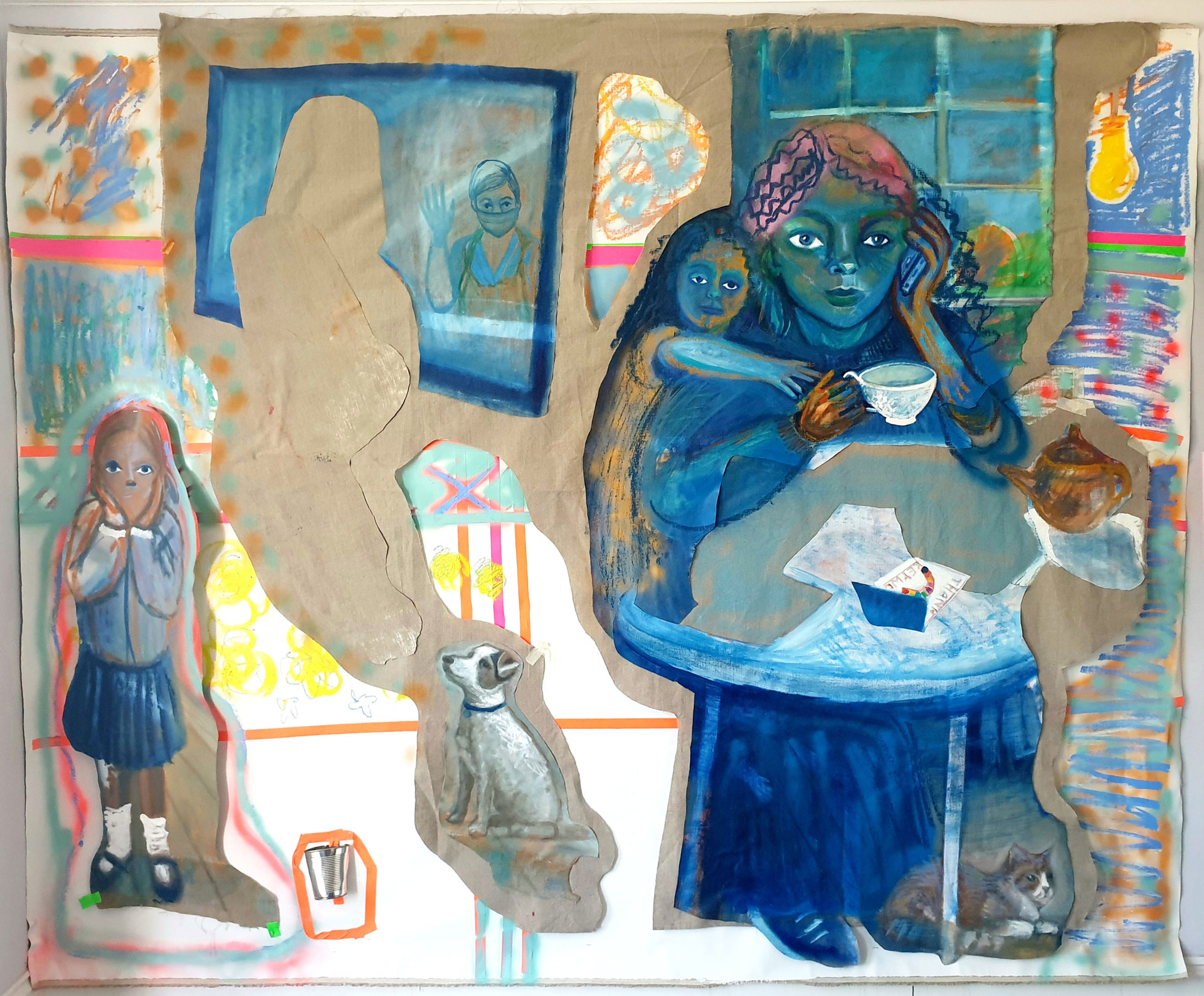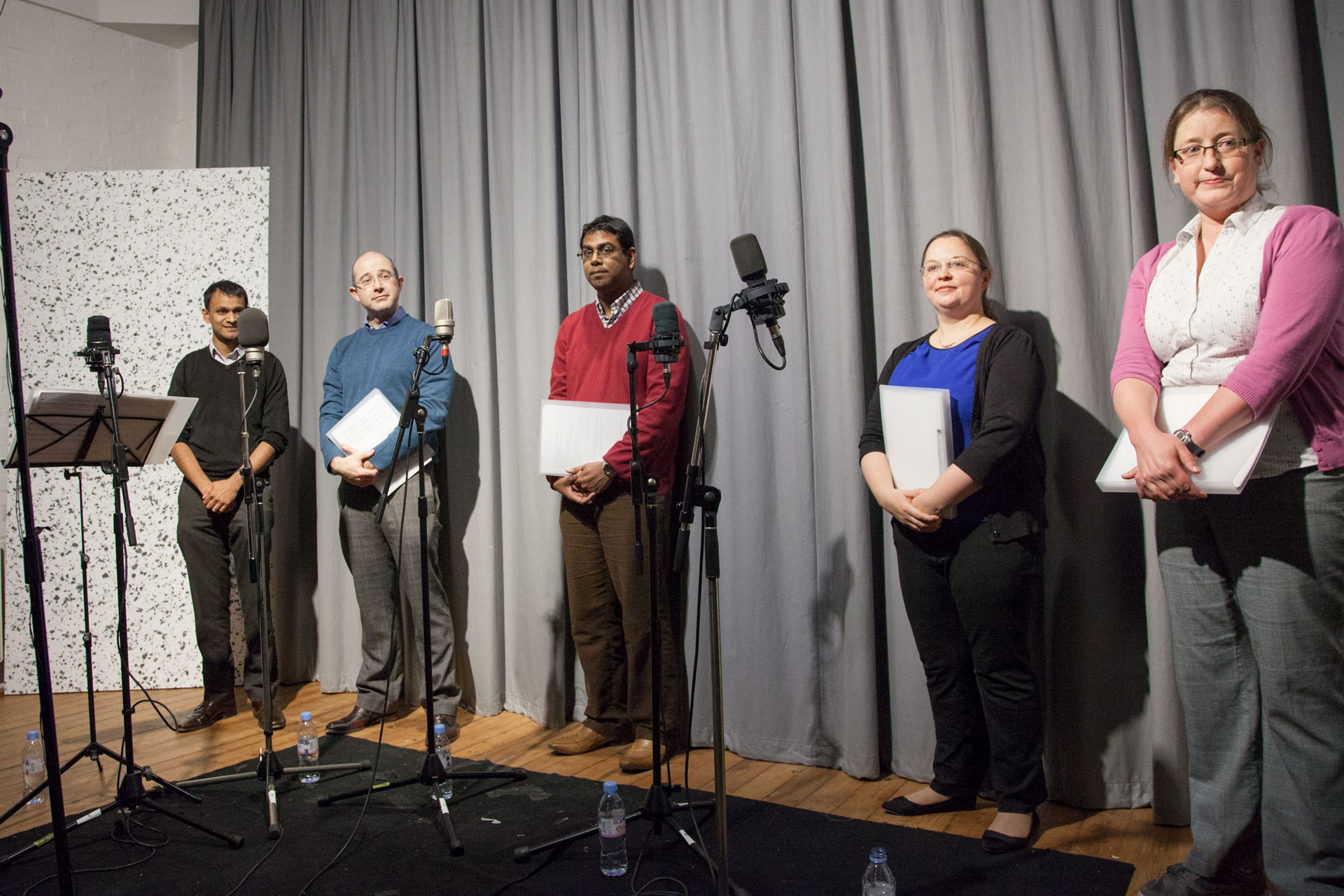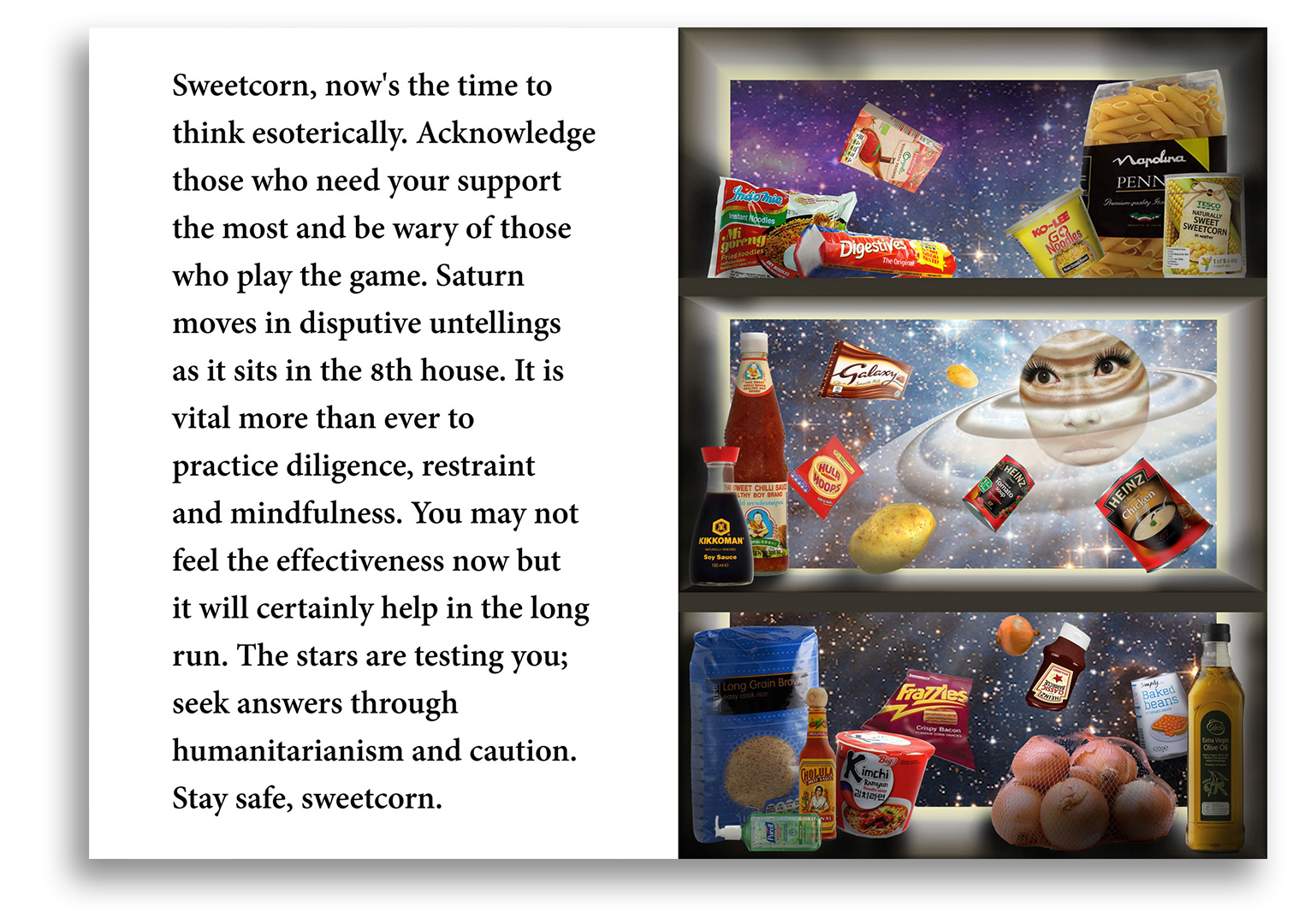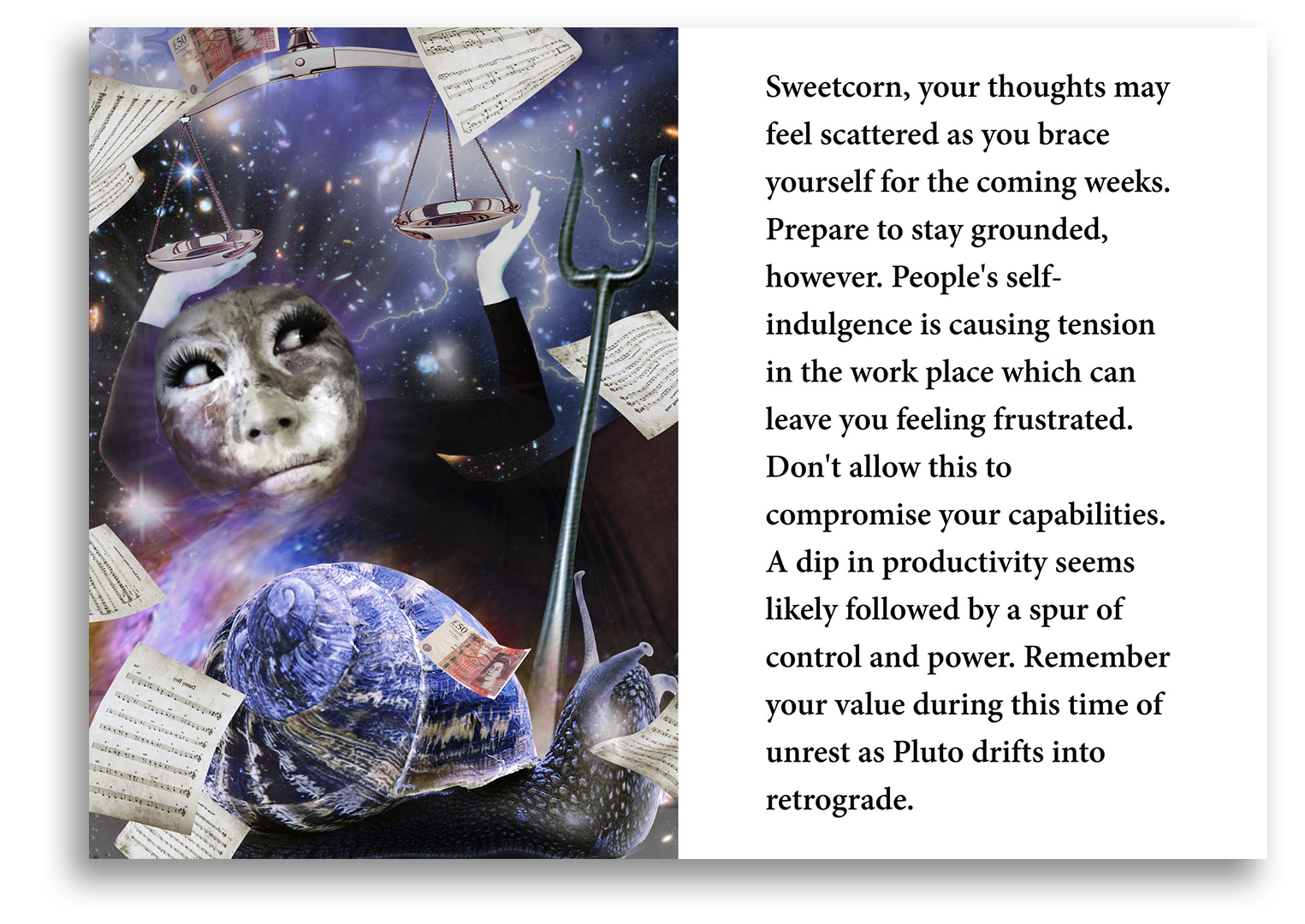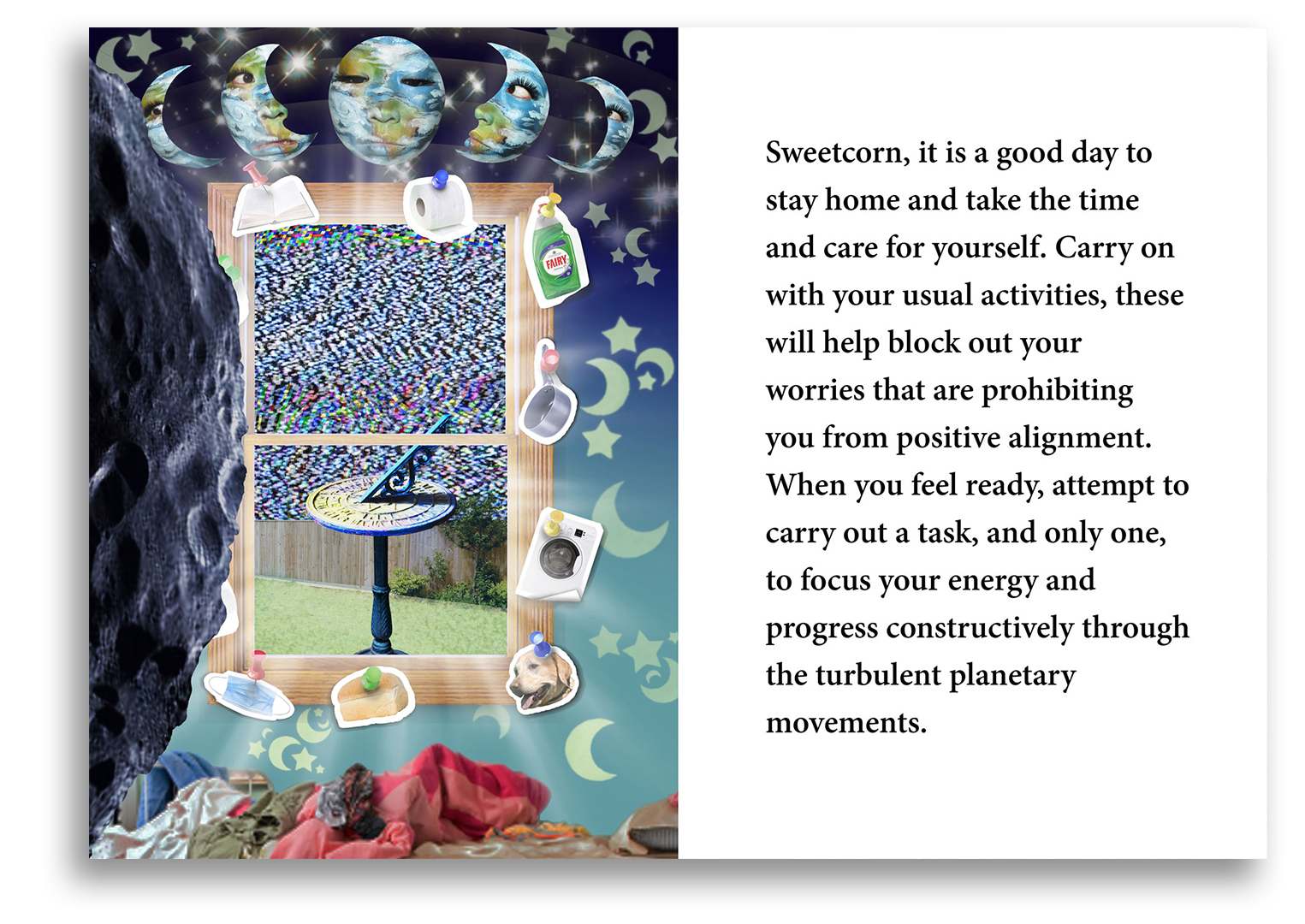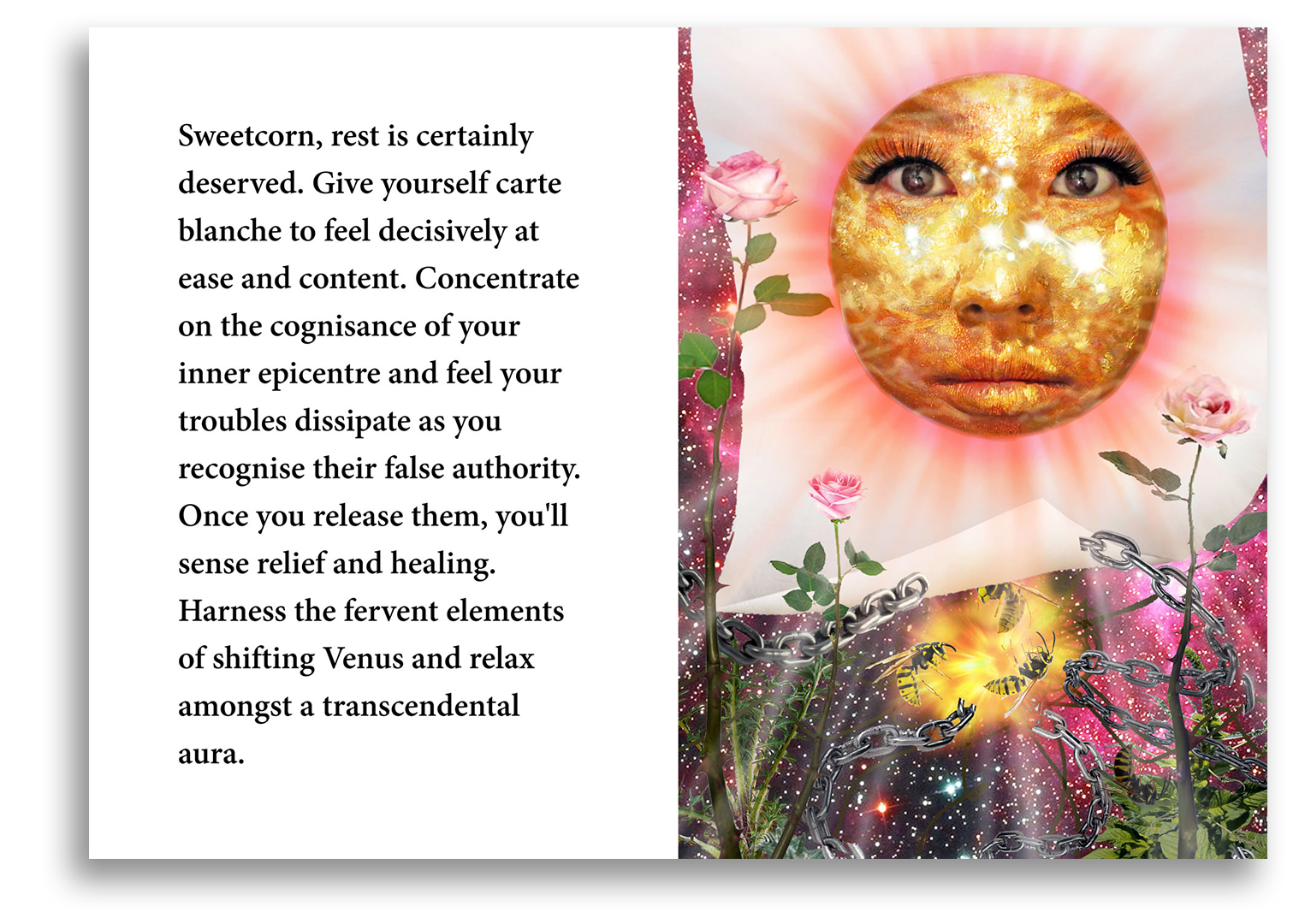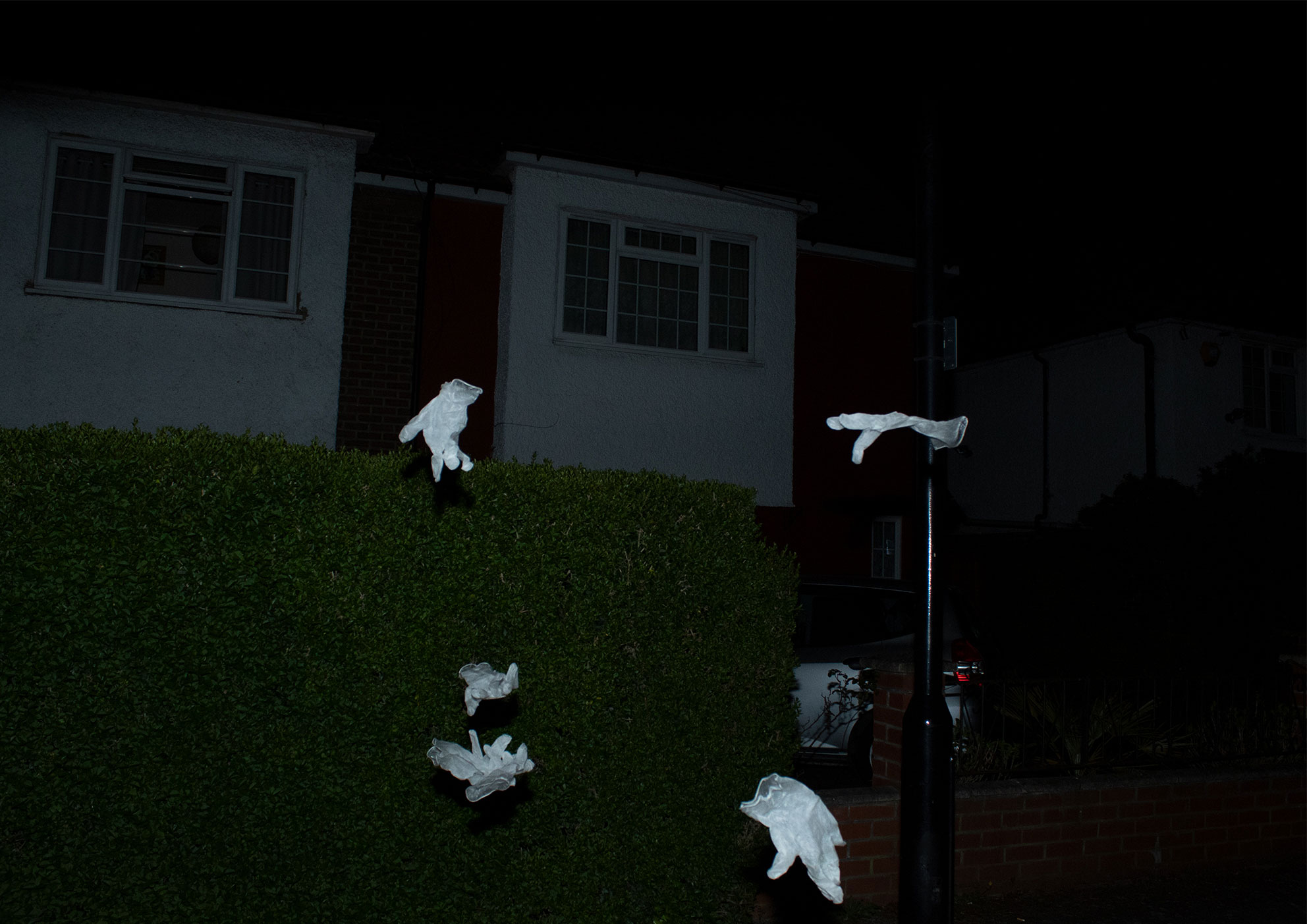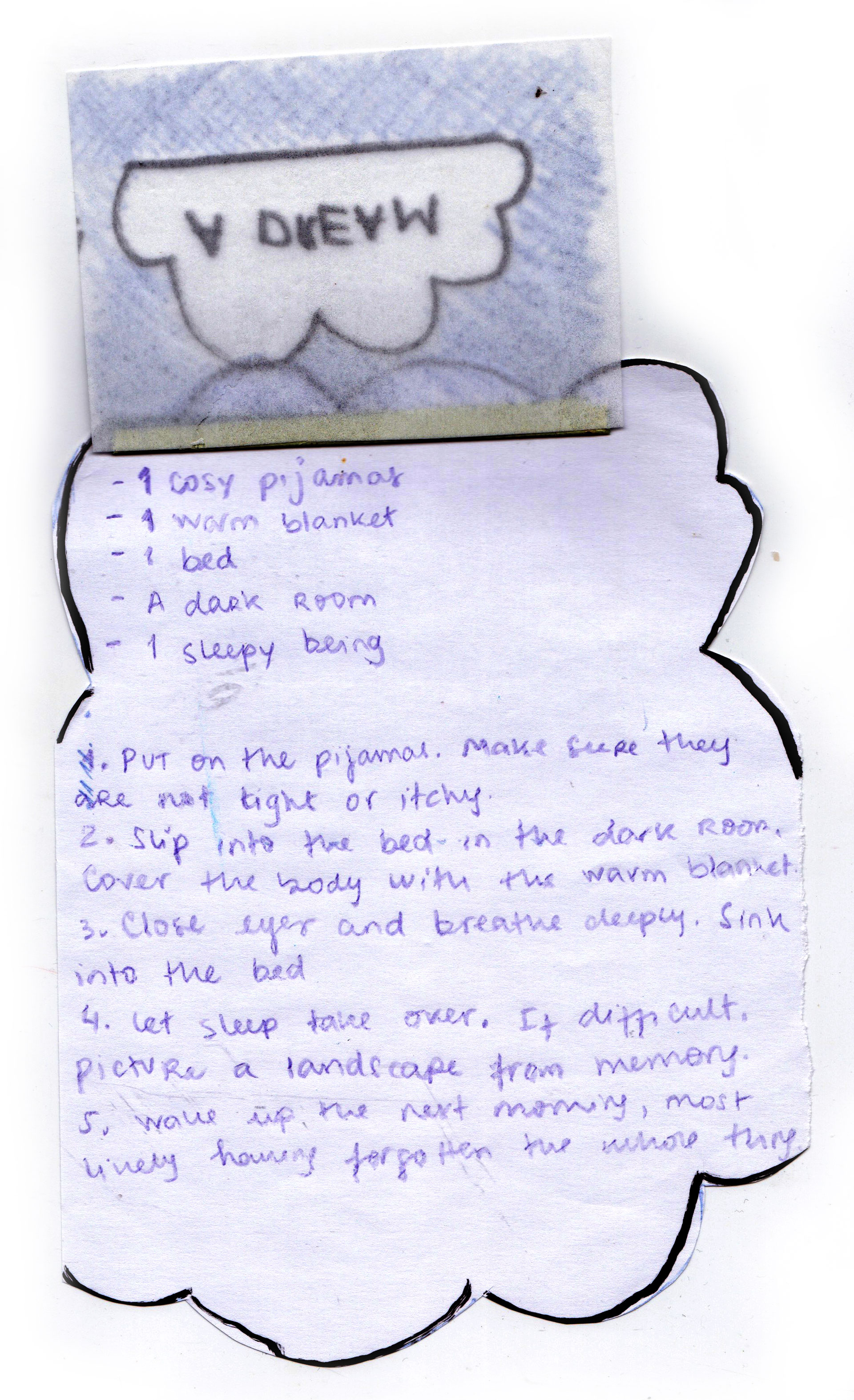 Think of a recipe, how it's written. A title, a list of ingredients, a set of steps towards a goal. Generally straightforward, measured, precise, sometimes direct and devoid of emotion. Visualise that structure.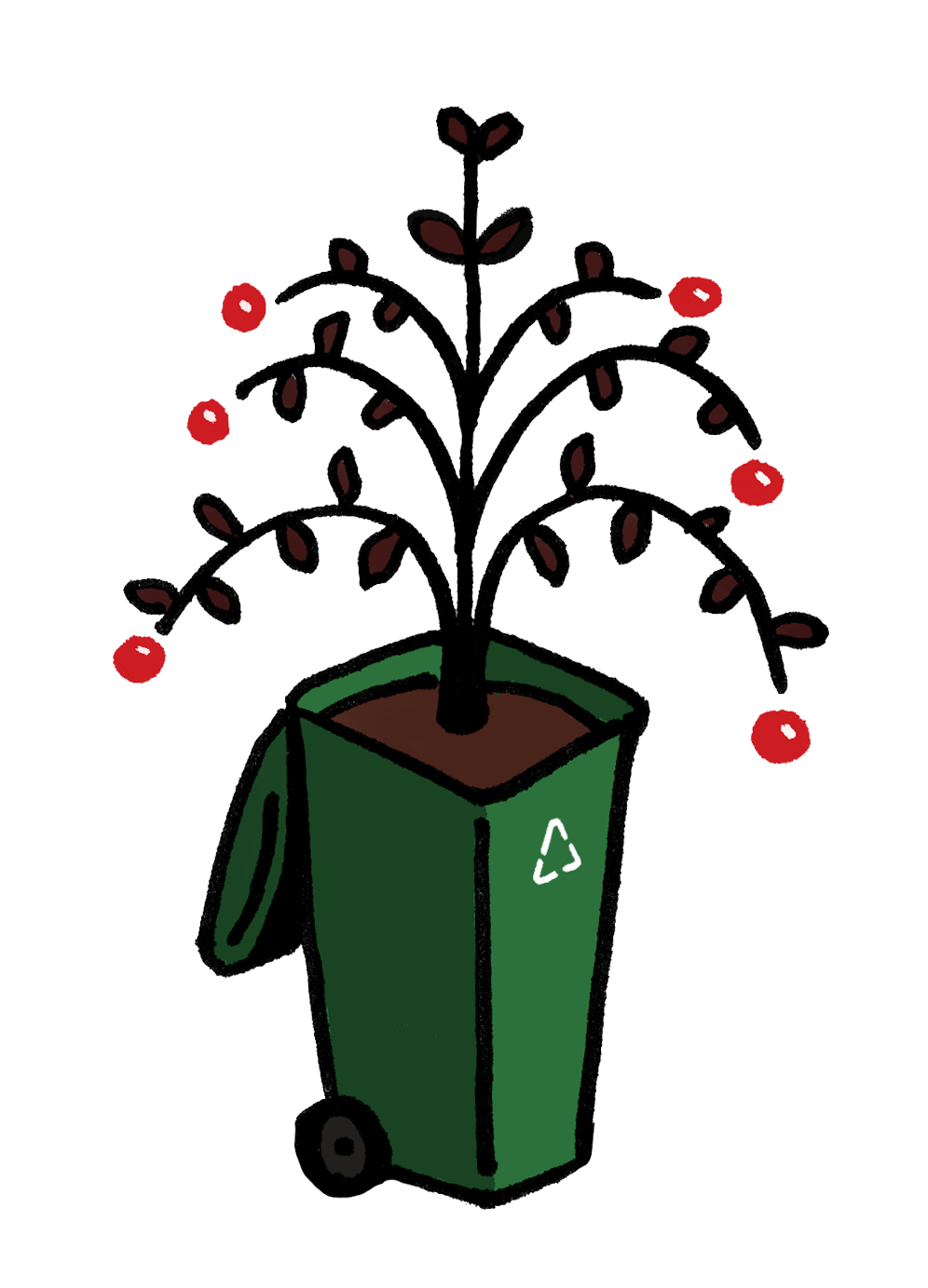 Mutual Aid
"During lockdown, I started volunteering with my local Covid-aid group. First I started off monitoring phone calls/requests, then moved onto coordinating my zone request and volunteers. I am currently at our make-shift food bank where we collect anything from clothing, toys to food. These are distributed amongst our vulnerable locals and groups. Apart from keeping myself occupied with volunteering, I have been spending more time at my allotment and with so much more free time I was able to organise and plant a variety of things which I had always wanted to try."

Business Model
"I am now in the process of setting up a social enterprise to help tackle food insecurity within my community. There is so much surplus food going to waste that can be used to create an abundance of hot meals for those less fortunate. Coming together as a community and volunteering just a little bit of our time and skills and make a massive difference to others."

Zero Waste
"Some tips: Visit large supermarkets and ask about their surplus schemes, sign up to Olio and Too Good to Go apps for free and/or very discounted foods. Check what time your supermarkets do their final markdowns (usually 7-8pm) and use those foods to create free-style meals! Visit local bakeries before they close and ask for surplus or discounted breads which with otherwise be binned. Look around you, London actually has a lot of fruit trees, berries and even wild herbs growing…do a bit of foraging (safely and with advice of course). Visit your local community gardens and learn how to grow your own. Practical, easy and very cheap things to do at home are fermenting and sprouting. You can find instructions for these on YouTube if needed. Enjoy life and all it has to offer!"

FOOD THAT LASTS

Chocolate chip banana bread loaf

4 really ripe bananas (overripe and spotty for best results)
1/2 tsp vanilla extract
1/4 cup melted coconut or olive oil
1 3/4 cup white spelt flour
1/3 cup raw cane sugar
2 tsp baking powder
1/2 tsp baking soda
1 tsp cinnamon
1/2 cup chocolate chips (or roughly chopped dark chocolate bar)

→ Mash bananas and mix in vanilla, oil and sugar
→ Combine dried ingredients in a separate bowl, including chocolate chips
→ Combine wet & dry
→ Pour in greased loaf tin & Bake in pre heated oven (160c) for 45-50
FOOD THAT FEEDS MANY

Nika's vegan Hungarian-style goulash (for 20-25 people)

8 teaspoons olive oil
4 large onions, finely diced
2 bulbs of garlic, grated
4 cans of tomato paste
1¼ cups of paprika powder (hot or mild – your choice!)
Sea salt to taste
Black pepper to taste
4 teaspoons of dried marjoram
4 teaspoons of nigella/caraway seed
4 bay leaves
2.8kg red potatoes, halved
2.8kg cubed butternut squash or sweet potato
3 litres of vegetable stock
8 cans of chickpeas
1 cup of fresh parsley, chopped (plus more for garnish)
FOOD THAT FEEDS MANY

Nika's simple mixed bean chilli (feeds 20-25)

8 tsps of olive oil
4 large onions (chopped)
8 garlic cloves (chopped)
4 red chillis (sliced)
8 tsps of cayan pepper
4 tsps of cinnamon
4 tsps of cumin
4 red peppers (sliced)
8 cans of chopped tomatoes
12 cans of mixed beans
8 cans of sweetcorn
Sea Salt & black pepper to taste


→ Heat oil in a saucepan on a medium heat.
Add onion, chilli, garlic and leave to cook until onion is translucent.

→ Add spices, red pepper and tomato. Cook for 10 minutes.

→ Add remaining ingredients and leave to simmer for 15 minutes.

→ Enjoy with rice or taco!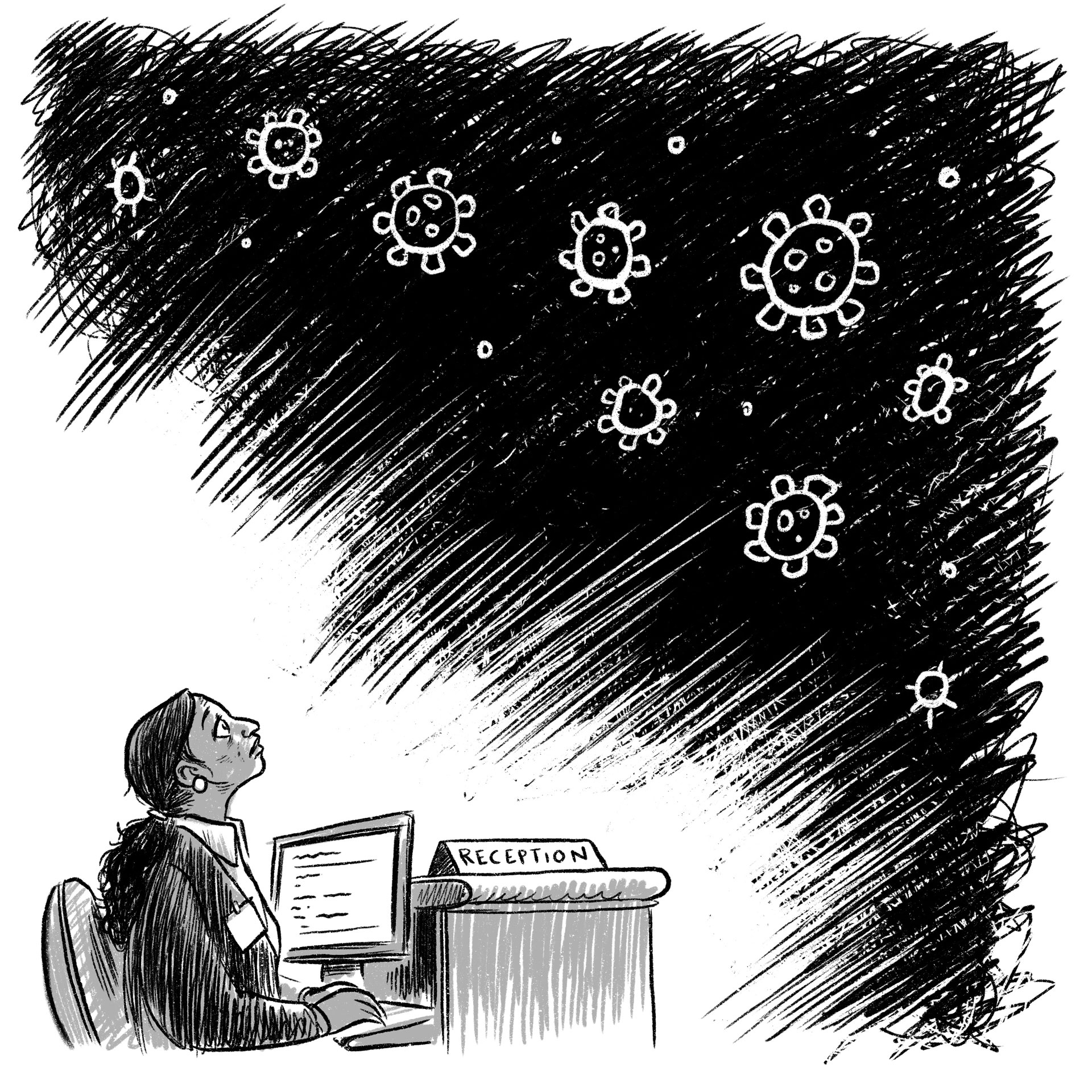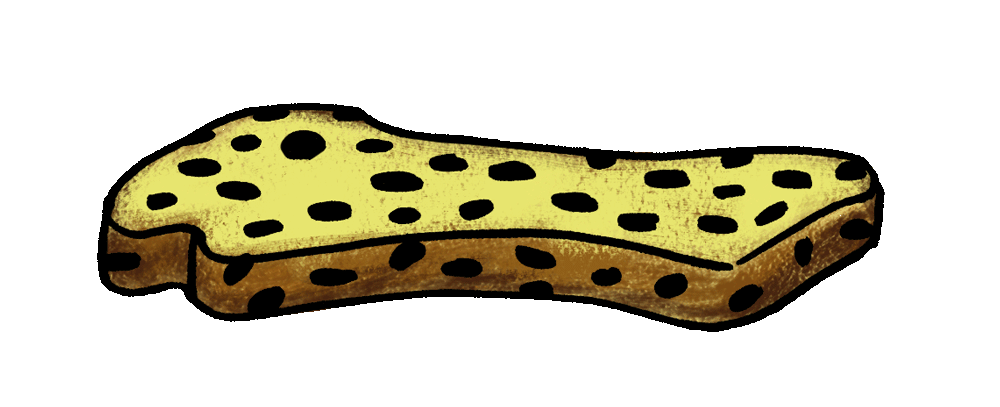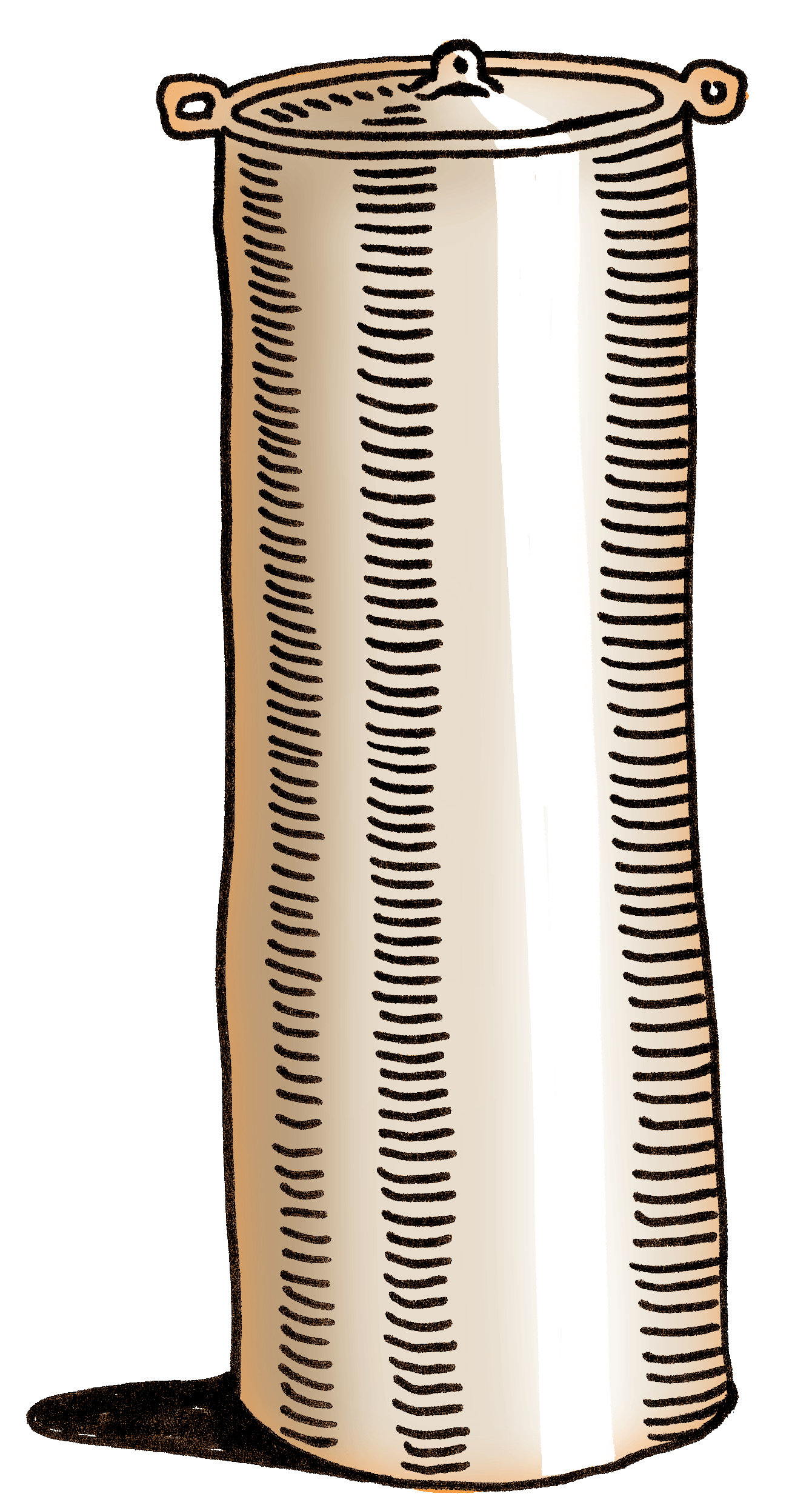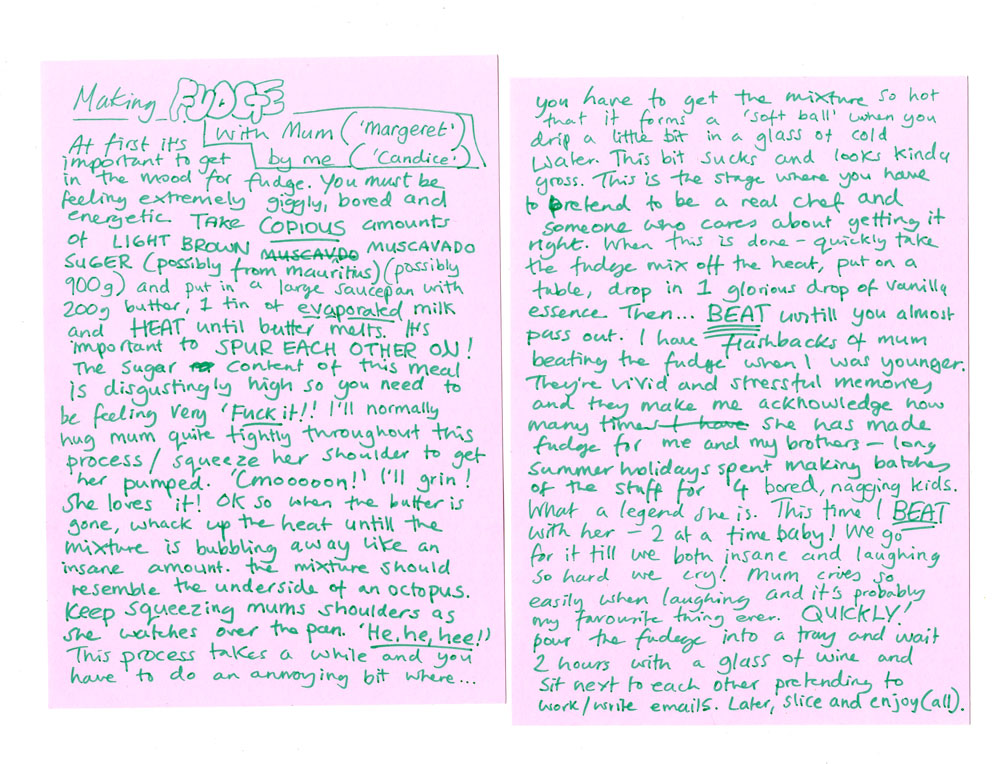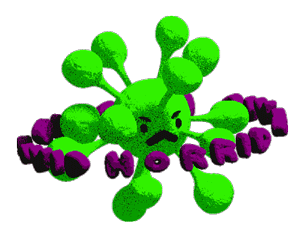 Jos Bitelli – Guide to the patient interview
Joseph Reed – Con call from the Crematorium
Editor's Note
HORRID Covid! 5: "In sickness and in health," begins with the London Doctor's Choir, performing Guide to the patient interview, a composition by artist Jos Bitelli. We hear their warm up, someone in the audience coughs - terrifying! The doctors "zzzz", change pitch, yawn, working through the muscle groups with a 'gagagaga' and a 'cacacac'. Eventually they sing. They are alarmingly human, at ease with their own babbling bodies, and the particular dark humour that comes with tending to the living (and dead): It's not the cough that carries you off, it's the coffin they carry you off in.

The doctors know that health is largely determined outside of medical institutions, in deeply unequal social worlds. The colour of our skin, the area we live in, the priorities of our Government all determine our vulnerability. The virus has only amplified the shortcomings of the systems and structures by which some people win, and others lose their lives; for every white person who has died from Covid-19, two to four as many Black British people have.

Under lockdown we have been forced to invent new ways of looking after ourselves and others. Now we look at a society that needs to change. HORRID Covid! 5 asks: if we engage our imaginations what could more caring systems look like, in and beyond the hospital? This issue is full of bodies. Sick under capitalism, becoming class-conscious, eating, dreaming, losing loved ones. They show us that real lives are complicated, tangled in relationships. This is the hot mess where change begins.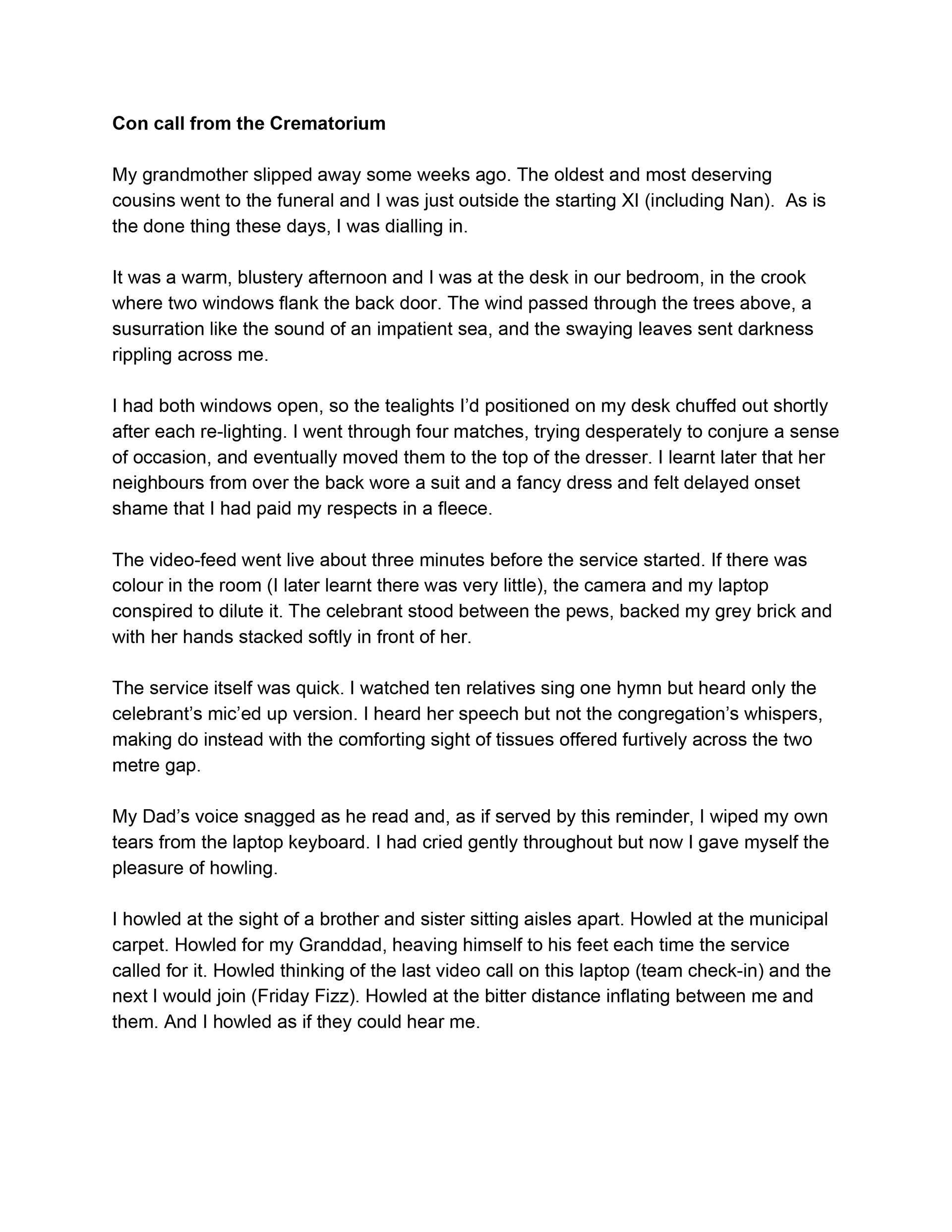 Latifah Stranack – Having you close was keeping me sane.
Barriers, borders, break the line, don't walk close, step, toe,
watch, wait, what do we do next?
Kultisti – Maskless
Penny Skerrett – Lefthanded drawings
Gwen Datyner – Gloves
Annika Clinkett of
Nika's Kitchen
. –
Cooking for communities


→ Start by cooking the onions in the olive oil over medium heat. Use a large pot – a Dutch oven is perfect for this recipe!

→ Once the onions are cooked, add in the garlic and stir through – cook for 1 minute.

→ Add in the tomato paste, paprika, salt, black pepper, marjoram, caraway seeds, and bay leaf. Stir these ingredients into the onions and garlic. Allow the spices and the tomato paste to cook for 2-3 minutes.

→ Add in the potato, squash and the stock. Stir to combine.

→ Place a lid on the pot and cook for 5 minutes.
→ Add chickpeas and reduce heat to simmer.
→ Continue to simmer for 30 minutes. The sauce will thicken and the potatoes will finish cooking. Once the potatoes are cooked, stir in the parsley and turn off the heat.
→ Allow the goulash to sit for 5 minutes undisturbed before serving.
Grace Payne – Tarot readings for 'Sweetcorn' the key worker
Judit Agui's interview with Dr Delanjathan Devakumar with illustrations by Jack Brougham –
Beyond Covid-19 infection: the social determinants of health

Delan Devakumar is an Associate Professor of Child and Adolescent Health at UCL who has worked in a variety of projects around violence, mental health, migration and discrimination. Delan is the lead of
Race & Health
, a collective of academics, artists, activists, policy makers, grassroots organisations and individuals whose aim is to reduce the adverse effects of discrimination which lead to health complications.
Dr Devakumar contributed to work on mortality between different ethnic minority groups and how discrimination affects Covid-19 mortality in the UK. The research findings are very similar to that of the recent Office for National Statistics report, which showed 2-4 times increase in mortality for ethnic minorities in the UK, with and Black and Caribbean minorities showing the highest mortality.
Judit Agui spoke to Dr Devakumar to find out what is causing this striking increase in mortality among ethnic minorities in the UK and whether it would be possible to prevent this from happening again during a second wave of Covid-19.
Read full interview
here
.
Sophia Luu & Alex Clarke from 'Two Friends Talk About Race' –
HORRID Covid! Special
MUCK (Must Use Critical Knowledge) in conversation with Niamh Moloney – Are we all sick under capitalism?
Inês Neto dos Santos
Inês Neto dos Santos explores recipe writing as an opportunity for insight into ones emotional self.
Do you see it? Now follow it and write a recipe about anything but food. Perhaps something you've been doing recently, or did last weekend, or something you love. A recipe for a peaceful walk in a park, for riding a bike; a recipe for your favourite tree, your best friend, your best pair of jeans. Write a recipe for that, whatever it is, but remain within the traditional instructional format.

Now that we've worked within the framework, we're going to break it. Forget about measurements, precision or straightforwardness. In this exercise, we are going to write about food - in a way, we will write a recipe for a dish or meal, but injecting it with story, feelings, senses, emotion. Think of a meal or dish you love to make or to eat (doesn't matter if you don't know the recipe) and imagine yourself cooking it, or eating it.
What is that meal? When would it happen? With whom? Do you make it, or does someone make it for you? What's the weather like? What are the smells, the colours, the textures? Imagine yourself holding the ingredients in your hands, how heavy are they? What do you see? Write freely, don't overthink it. Let it pour out, as if your imagination is directly connected to your pen.
Rena Raedle and Vladan Jeremic of 'Performative Drawing'– Health and class
Performative Drawing are thoughtful and joyful, militantly optimistic drawing sessions created by Rena Raedle and Vladan Jeremic. The aim is to foster new didactical and art pedagogical moments that can enable relational and positive thinking, reflection and skill sharing, encouraging the viewers to engage themselves in the process of creation and reflection.
Find out more about Raedle and Vladan
here
.
Watch more Performative Drawing
here
.
Interview with Dr Delan Devakumar with illustrations by Jack Brougham –
Beyond Covid-19 infection: the social determinants of health

Joseph Reed – Con call from the crematorium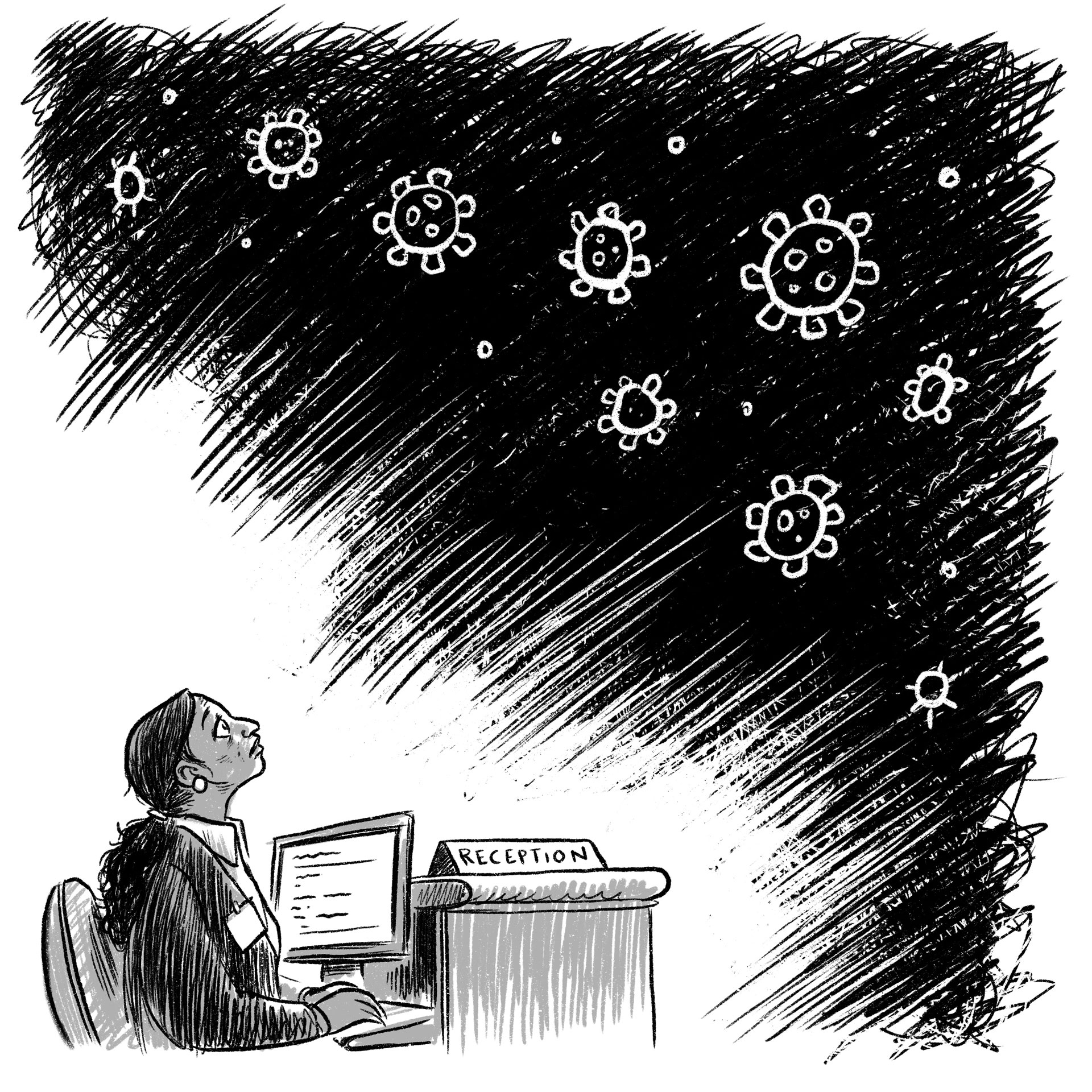 Delan Devakumar is an Associate Professor of Child and Adolescent Health at UCL who has worked in a variety of projects around violence, mental health, migration and discrimination. He leads Race & Health, a collective who aim to reduce the adverse effects of discrimination which lead to health complications.
Research that Dr Devakumar contributed to reflects the recent Office for National Statistics report, which showed a 2-4 times increase in mortality for ethnic minorities in the UK, with Black and Caribbean minorities showing the highest mortality.
Judit Agui spoke to Dr Devakumar to find out how discrimination affects Covid-19 mortality in the UK, and what approaches could prevent increased mortality for ethnic minorities during a second wave of Covid-19.
Read the full interview
here
.
Cassie Thornton – Hologram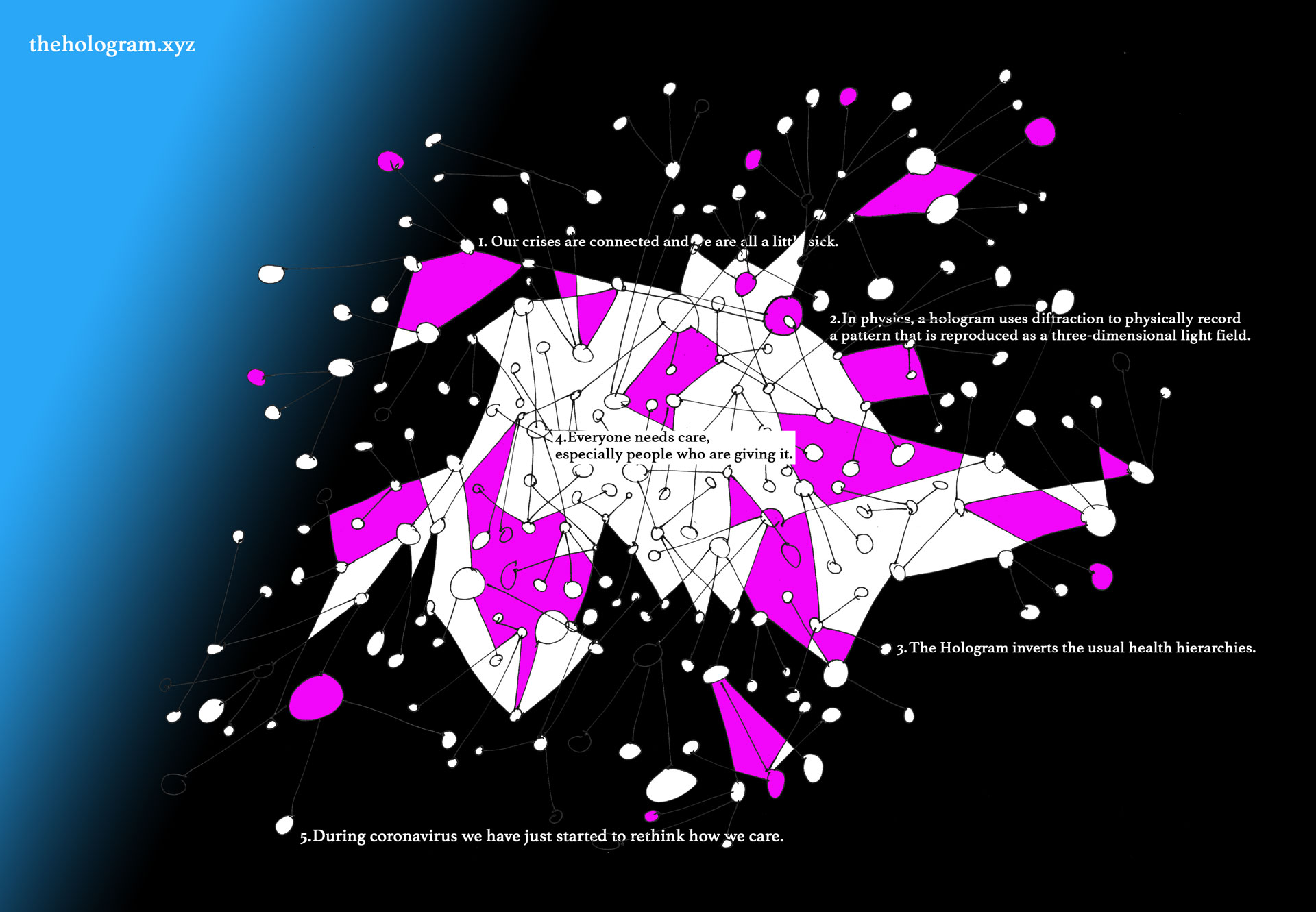 I feel so sick

Nhrmm…

….Ehehheh

…Hehehe

I like your mask

….just follow our path…




Click
here
to download the game.
There is so much more beyond your mind my friend.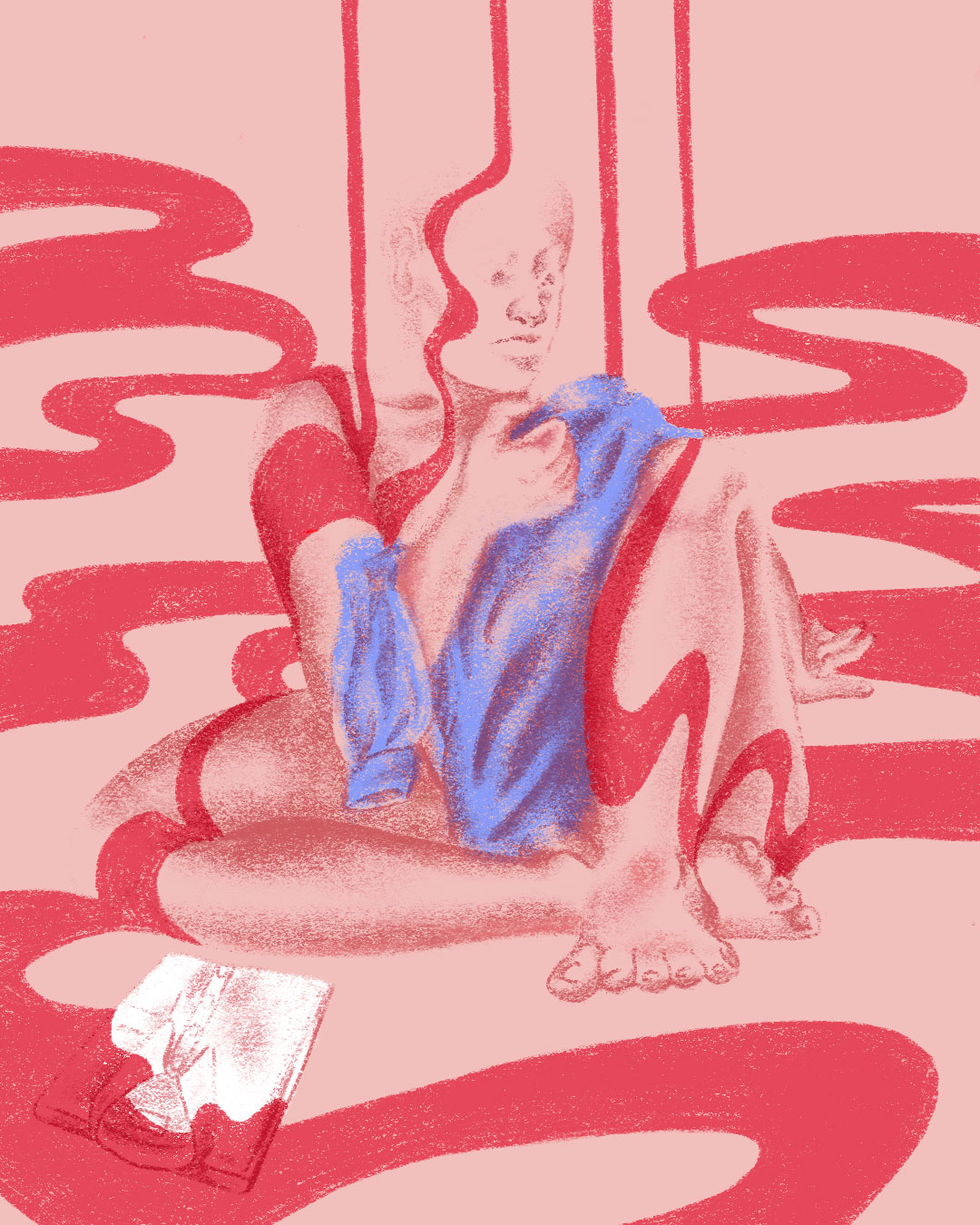 Madeleine Dunnigan – You can be whoever you want to be
'You Can Be Whoever You Want To Be' is a serial that tells the story of Sal who, upon moving into Kit's empty bedroom, takes on her friend's identity.
← Click here for Part III of the series.
To catch up on Part II please click
here
.
Illustration by Bridget Meyne
Anon – Love in the time of corona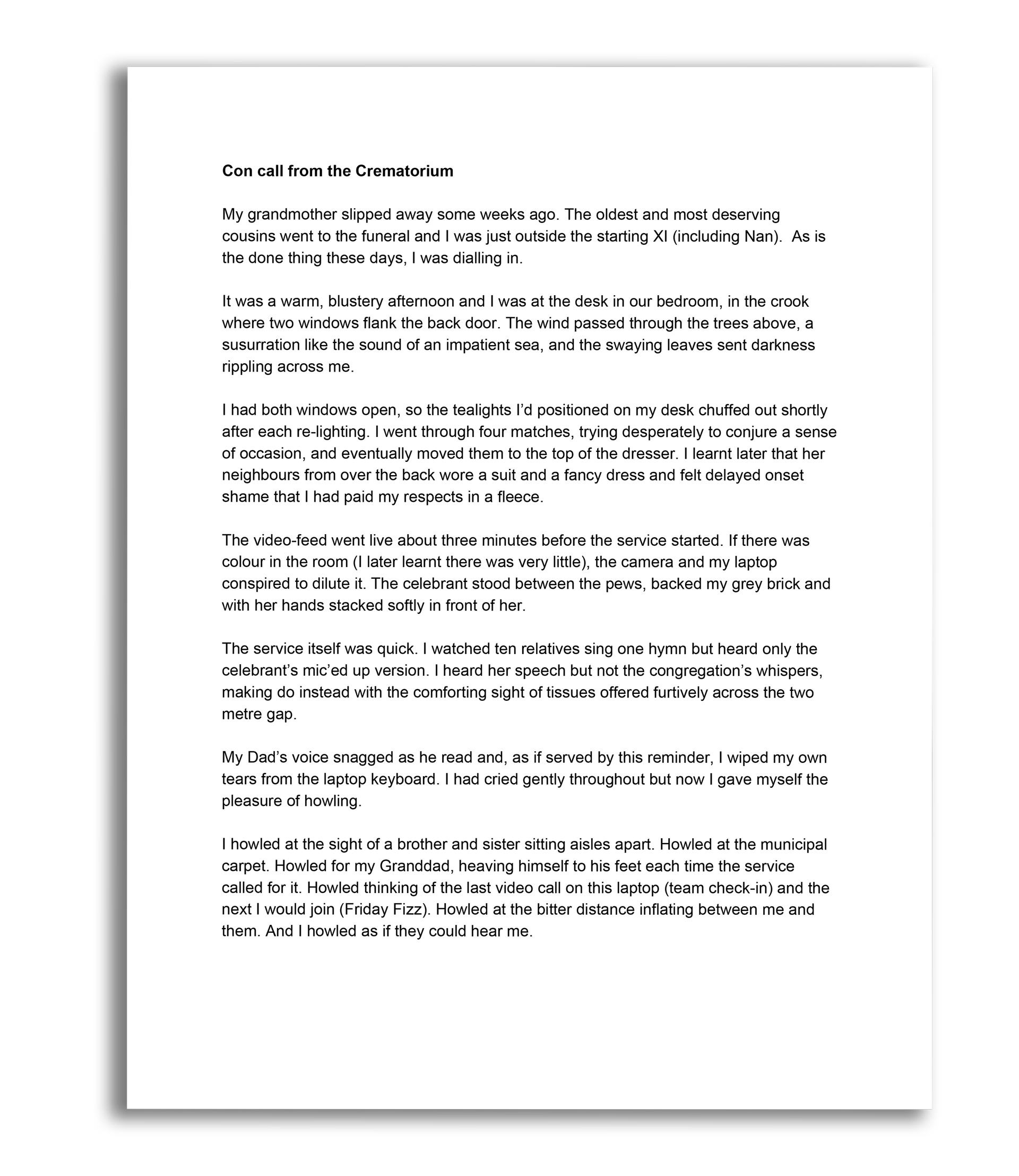 A performance by Jos Bitelli with members of the London Doctors Choir in 2016 at Chisenhale Gallery as part of their 21st C. Programme. There is a short warm up at the beginning that we encourage you to do in your bedrooms.

"At the beginning of lockdown I injured my right hand and it's been in a sling ever since. I've found it extremely difficult not to be able to do or make anything during this period, so I started drawing with my left hand and these creatures emerged. I think they may be relevant to the bigger picture in that circumstances (my personal health) have forced me to do things differently. And we certainly need to do things differently."



Inês Neto dos Santos
Alex and Sophia have been friends for 10 years. Alex is black, and Sophia is mixed-race (white and Asian). As they've got older, they've found themselves talking more about race. This special episode for HORRID Covid! 5 covers ethnicity tick boxes, tiger balm, fake news on the family Whatsapp, and inhabiting the mind and body of your gran.




"I went upstairs annoyed. Annoyed because the whole conversation was so basic and because I knew that he was trying to wind me up. It felt like a Cosmo article from 2010 asking "Can you be a feminist and have submissive sex?" But as I walked up the stairs, my body gave way to that first flush of shame I'd felt in my cheeks. My hands tremoured. I gulped in air too fast..."
'Love in the Time of Corona' is a series of reflections on queer (non)-monogamy in lockdown.
↑ Click the quote for Part 3 of the series.
To catch up on Part 2 please click
here
.
Based on the idea that all crises are connected, and we are all a little sick, The Hologram is a viral four-person health monitoring and diagnostic system.

Three non-expert participants create a three-dimensional "hologram" of a fourth participant's physical, psychological and social health. In turn, each becomes the focus of three other people's care in an expanding network.

This health distribution system is based on the experimental care models developed in the Social Solidarity Clinics in Greece during the height of the financial and migration crisis.

Click here to discover more →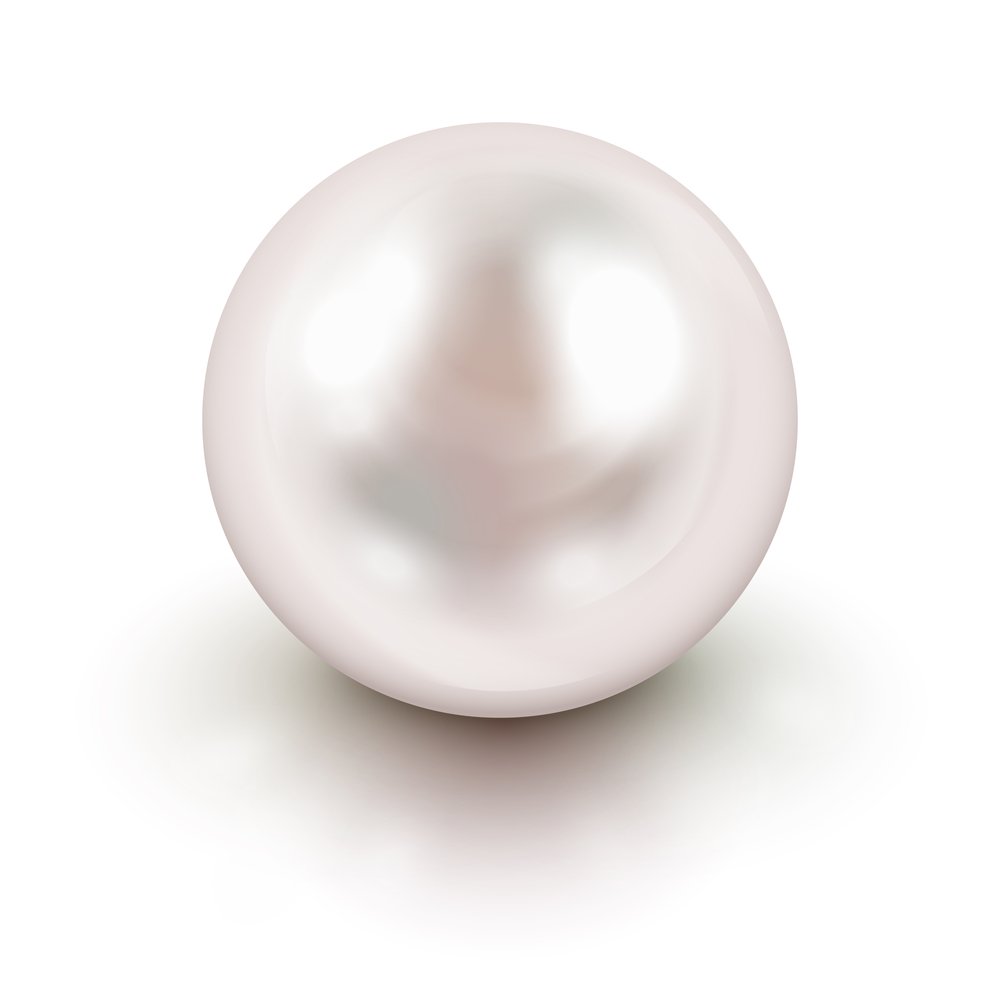 "Hey Auntie T, I've gotta get this out -
I LOVED the lockdown. Am I a monster?!"



Tenaya Steed – Tenaya tells it
to Helen and Jon Compson, a nurse and a surgeon, Mum and Dad,
you are both carers and growers and makers and incisors and potters.
you often get on each other's tits.
when you are working on the allotment or garden together, when you aren't getting competitive over who grew what, i see my two entwined, embattled roots working in a calm symbiosis.
when you were asked to contribute to protect and care for and fix people during a plague, you didn't bat an eyelid.
you inspire me in your daily hustles and struggles.
when I asked if I could live with you for a bit (that extended to two years) you didn't hesitate and we fed and watered each other and we argued and we watched Monty Don and grew vegetables
and we drank a lot of wine and took the piss out of each other and got defensive and we opened up and we began to talk about our anxieties honestly and openly.

---

I moved out on Wednesday and I just wanted to say
thank you for 85 years of combined service for the NHS and
thank you for repotting and caring for me and
look after each other
love
ed
xxx


Ed Compson – Some kind of tribute to 2 key workers that isn't a clap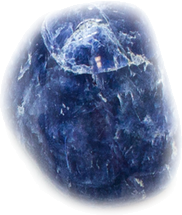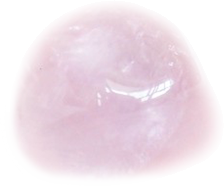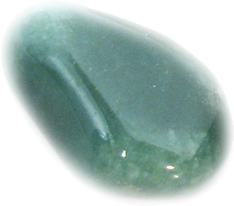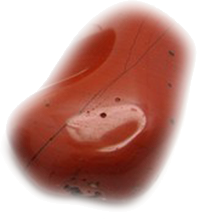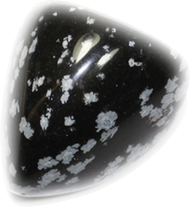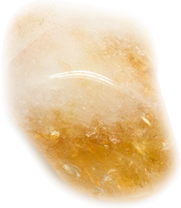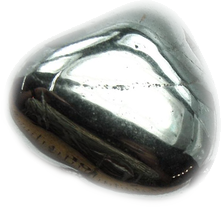 MUCK – A carrier bag of references
Sick Woman Theory - Johanna Hedva (2018)
Complaint and Survival
- Sara Ahmed (2020)
A Love Letter to my Mother, the Nurse from Sierra Leone - Joanna Brown (2020)
Paranoid Reading and Reparative Reading, Or, You're So Paranoid You Probably Think This Essay Is About You
- Eve Kosofsky Sedgwick (2002)
Coronavirus isn't transphobic. But America's economic and health systems are.
- Katelyn Burns (2020)
Why are Africa's Coronavirus Successes Being Overlooked? - Afua Hirsch (2020)
Complaints and Disorders: The Sexual Politics of Resistance - Barbara Ehrenreich and Deirdre English (2011)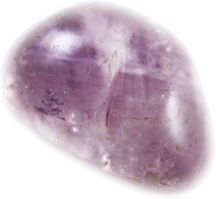 In the Beginning Was the Word: The Genesis of Biological Theory (Chapter 4 in Simians, Cyborgs and Women: The Reinvention of Nature) - Donna J. Haraway (1991)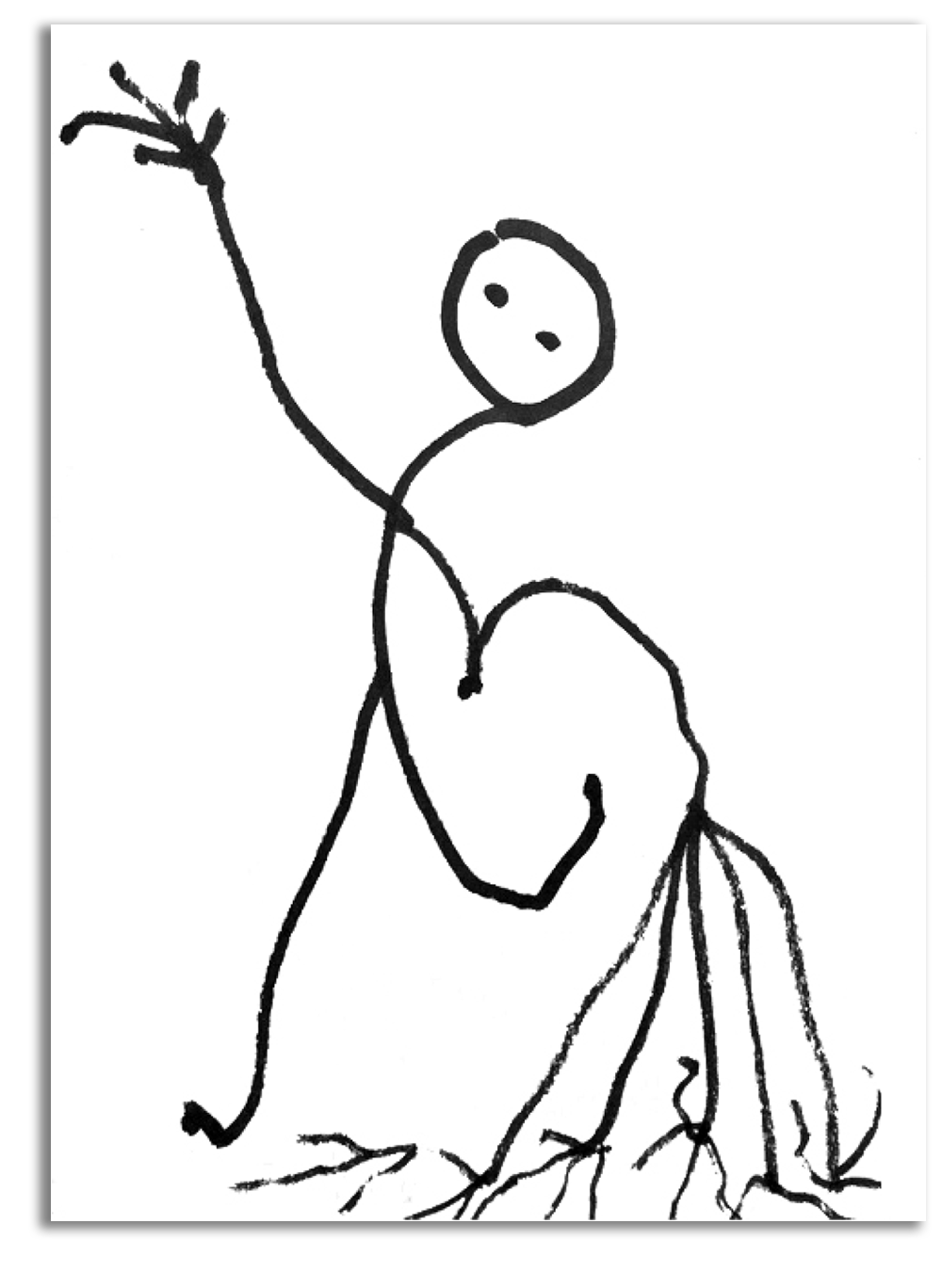 Natanya Mark – Woven plastic bags
Click to enlarge
Rachel Sale
MUCK shares this working list of references as a starting point for alternative thought and engagement with sickness.

MUCK is a fledgling library currently existing online that supports and promotes text dedicated to untangling hegemonic knowledge claims.